CLWB TIMESLAVE!

Welcome to Clwb TimeSlave, the TimeSlave Recordings Fan Club!

As the UK home of Synthwave, we have always sought to bring you the best in retro electronic music - working with creative artists from across the globe to push the boundaries of the scene we all love.

Joining our fan club will not only help us to grow sustainably as a label, it will enable us to expand our output - to work on new and exciting projects, and to continue to build our presence in the live scene.

The Fan Club isn't about creating a pay wall. If it's not for you, that's cool. You'll be able to continue to enjoy our output in the way you always have.

Think of it more as an additional tier for the kind of fans who'd appreciate access to behind the scenes content, and access to other quirky content that might not appeal to casual listeners. And if you already pick up one or two releases from us each month then the subscription fee will more than pay for itself!

There will be Fan Club exclusive mixes and digital releases, plus exclusive variants for vinyl and cassette fans.

Of course, as a member of Clwb TimeSlave you get access to all of our new releases digitally - which is worth the admission fee on its own - plus as a whole host of other exclusives.

You will get a 10% discount on all non fan-club Merch on our Bandcamp page - which, of course, includes vinyl, clothing, cassette, CD and MiniDisc drops.

We will also have regular fan club variants and monthly giveaways.

For a more comprehensive list of features check out the list below - but we'll continually add more elements to keep things evolving.

1. 10% Discount on all non fan-club TimeSlave Merch
2. Access to Exclusive Variants & Clwb TimeSlave Merch
3. Monthly Test Pressing and Lathe Giveaways
4. All new releases available to download/stream in your Bandcamp App upon release
5. Exclusive content, including TimeSlave Sampler Compilations & Guest DJ Mixes
6. Behind the scenes content, including in-depth interviews and early access to our podcast series: FutureSounds FM.

So if you think this might be your thing, sign up and give it a crack. We've even thrown in a few releases from our back catalogue to sweeten the deal.

Everything and more, at the TimeSlave store! ;)
Here's what you get:
All the new music we make

streaming instantly on your mobile device via the free Bandcamp app, and also available as a high-quality download.*

Access to subscriber-exclusive messages:

These back-catalog and subscriber-only releases:
The option to purchase exclusive merchandise:

Multiverse
Multiverse | Clwb TimeSlave Edition [With Exclusive Bonus Track]

Timecop 1983

Tracks To The Future
Tracks To The Future | Clwb TimeSlave Edition

Waveshaper

Night Drive
Night Drive Repress | CLWB TimeSlave Edition!

Timecop1983

Satellite Young
Satellite Young | Clwb TimeSlave Edition Vinyl (x100)

Satellite Young

A 10% discount on all our merchandise.
The satisfaction of knowing you're supporting us in a sustainable way.
You're a subscriber
Thank you!
* Downloads are DRM-free and available in MP3, FLAC and
more
.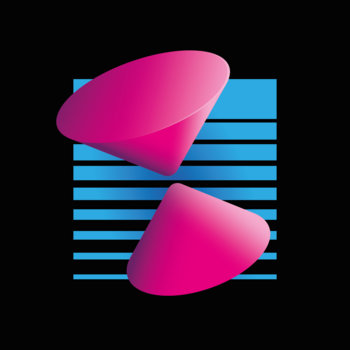 TimeSlave Recordings
Cardiff, UK
The Home of UK Synthwave.

Bringing you quality releases on Vinyl | Cassette | CD | Minidisc & Digital formats.
Latest Release
Sentimental